Praise for Tone of Voice Orchestra
REVIEW OF LIVE CONCERT AT COPENHAGEN JAZZ FESTIVAL JULY 5TTH 2021
…the sound of the band was delightfully acoustic and tactile. Strong arrangements (especially for the vocals) and the repertoire entertainingly varied. The soloists really made an impact: Lundin was unfailingly convincing on tenor sax and Ania Rybacka and Maria Kynne delivered heart-rending vocal solos. 
A wonderful journey in sound to some of the sources of western music.
PRAISE FOR "5 GO ADVENTURING AGAIN"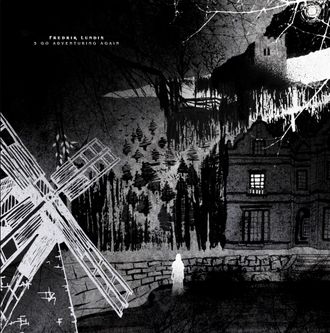 Songqualität : ✭✭✭✭✭✭ 
Interpretation: ✭✭✭✭✭ 
Klang: ✭✭✭✭✭ 
Es handelt sich (…) um ein Quintett, doch die zwei Dänen, zwei Schweden und ein Pole klingen wie ein kleines Orchester. 
Hier zeigt [Fredrik Lundin] seine ganze kreative Klasse. 
Fredrik Lundin… einer der kraftvollsten Saxophonisten Nordeuropas. 
Tim Jonathan Kleinecke - Nordische Musik
"…. so wirkt die ganze Musik der Platte auf mich, Assoziation erweckend, Bilder malend, die ganze Facette von Eindrücken jeder Art, die durch erweckte Emotionen entstehen können, freisetzend. Lundin und seine Mitstreiter haben es verstanden, einen Bilderbogen zu entwerfen, der als Ausfluss ihres Ideenreichtums und ihrer Kreativität umwerfend ist. Im noch jungen Jahr wird diese Platte in meiner Bestenliste Jazz des Jahres 2018 auf jeden Fall dabei sein." 
Musik an sich (Wolfgang Giese) 20 point (= 19 bis 20 Überflieger) 
●●●●● 
Das Album hat auch zeitweise diesen etwas dunklen, bedrohlichen Sound, den das Plattencover erahnen lässt, macht aber damit alle Liebhaberinnen und Liebhaber von Thrillern und düsteren Krimis glücklich, mit Bebop, Rock und faszinierendem Quintet Jazz. 
bak - Concerto (Östereich) 
"At times it all sounds like a bizarre funeral procession or a very drunk circus band, but the music is absolutely dazzling in its power and glory." 
"Overall this is an incredible album, full of superb music and virtuosic performances, which deserves to be heard by as many music connoisseurs around the world as possible." 
"It is also a monumental road sign as to the future of Jazz.." 
Adam Baruch -The Soundtrack of My Life 
 
"beautiful, passionate music that moves past your ears like a film." "Fredric Lundin has a great passion for occult matters which is evident from his descriptions of the songs in the CD booklet. But it has in any case led to brilliant music.." 
"It is amazing how Lundin knows how to interpret a feeling or atmosphere in music, wonderful!, it reminds me of the magisterial color palette of the great musical mood and atmosphere painter Duke Ellington. Fredric Lundin, until recently a blank sheet for me, but that is now finally passé, a topcd!" 
Rootstime.be (Jan van Leersum) 
 
"This is a most unusual CD. The dramatic and dark nature of the arrangements and solos is rare. The compositions would make a good soundtrack for a Gothic horror film, and it may take a second listen to settle in to the atmosphere – but it's definitely worth it!" 
London Jazz News (Peter Slavid) 
 
"Though the soloing is absolutely wonderful, it's the inner strength of each composition, played with feeling and abandon by the musicians, that is the simply spellbinding to me as a listener." 
Dig Jazz (Thord Ehnberg) Swedish Online jazz magazine ⭐⭐⭐⭐⭐ 
 
A thought-provoking album that, although quite deep at times, is never boring. Far from it! 
Outstanding Danish saxophonist and composer Lundin has a prodigious technique that varies from that of a bull in a china shop to that of a lamb grazing in the meadow. Both are equally compelling. 
An imaginative album that can't be judged on a single listening. Without a doubt, it grows on you 
Bebop spoken here (Lance Liddle) English Jazz blog 
 
"Lundin doesn't pander to the novice jazz listener. His music is a full-cream, serious, deep digging, high flying jazz of the present." "[…] as such it can't be done more brilliantly than this." 
❤❤❤❤❤ 
National newspaper Politiken (Christian Munch-Hansen) 
"This is music with integrity. Uncompromisingly honest music. This is an unavoidable album. Unique, uncompromising and of the highest quality." 
Jazz magazine Jazzspecial (Peter Rahbek) 
"Brilliant and energetic music of the present, created by five outstanding musicians - with lots of love of adventure." 
⭐⭐⭐⭐⭐ 
National newspaper Berlingske tidende (Kjeld Frandsen) 
"5 Go Adventuring Again is strong stuff, it's an album that grows on you. It demands something of the listener, if she wants to enter into Lundins universe of tales. However should you choose to join the band in there explorations, great adventures awaits." 
Jazz blog Jazznyt (Niels Overgaard) 
"The album [is] thoroughly exceptional." 
Journalist Ivan Rod on his blog.
"De fem på nye eventyr" er bygget af stemningsbilleder…dystre saker, som gir næring til Lundin kompositoriske virke for å trenge in i sinnets mørke og møte det ukjente.Hans musik lykkes stort i dette…ved å frembringe overraskende, bergtagende thrills av stor skjønnhet. 
De fem eventyrere er vel utstyrte for oppdagerferden, i Lundins kompositoriske rammer av sterke tuttipassasjer med uortodokse harmonier og uttrykksfulle melodier…..[alle] bidrar med suggererende, tidvis åndeløst solo- og ensemblespill. 
Ta med de fem på eventyr - kanskje møter du deg selv - og finner nye veier for livet.
Norwegian Jazznytt [Bjarne Søltoft]
Praise for "In Case of Fire"
"A stroke of genius."… "You can easily listen to this cd 20 times in a row"- Nordische Musik (DE) 
"Fascinatingly unorthodox yet catchy" - Jazzthetik (DE) 
"a very sly and sharply focused commentary on modern life"…"As the tracks progress, one is strongly drawn into this very personal world and, in the end, to become a part of it" - All About Jazz (US) 
"extremely recommendable" - Virgin Jazz Face blog (DE) 
"this very personal musical cocktail, which defies genre definition"…" In Case of Fire- Just taste it…"- Concerto (AT) 
"a style of music that leans towards a Scandinavian Americana-trend, rock music of the sixties or Coco Rosie" - Jazzthing (DE) 
"Pulls together the pop sensibilities of the indie world with the slow soulful lilt of a jazz ensemble" - Nordic spotlight (US) 
"with heart and soul".. "strongly recommended"  - Sonic Soul (DE) 
"Female extraordinaire songwriter meets Scandinavian jazz saxophonist…fantastic! " - Nordicvibrations.com 
"Truly original" - Jazzspecial (DK) 
"Brave and uncompromising artistic riot against rigid genres" - Gaffa (DK) 
"As cool as a Danish Rickie Lee Jones" - Politiken (DK) 
"In Case of Fire is some of the hippest genre-eliminating music that has come out in a long time"- Tor de jazz (NO) 
"For those who dare to expand their horizon I say: lend an ear or two to Offpiste Gurus. You might strike gold !" -  Orkesterjournalen (SE) 
"an album from musicians who are likely to sell in bucket loads" - Salt Peanuts (NO) 
"Groovy arrangements along with Vaerings strong and districtive vocal, with room for contemplation" - Dagsavisen (NO)