ALBUM REVIEWS (live reviews below)
Folk Radio (UK) "This music defies description or categorization, and I love it." 
"combining Scandinavian roots with indie folk, jazz and global influences, exceptional harmonies and sophisticated lyrics; they will draw you back again and again. An exceptional debut." Full review 
Monolith Cocktail (USA): "very impressive" 
"Gypsy encampments, meanders across the Balkans, lingering's of old Iberia and Rajasthan, and exotic camel-motioned creeps through jungles beckon on an album of slinking and rolling beautiful mooching, swells and gravitas. 
A very impressive start to a multifaceted dynamic that seems to easily sit between the contemporary and past." Full review 
Metronome (USA) "Something completely new" 
"From left field Denmark we get these refreshing folky/jazzy artists delivering something completely new. (...) The ladies sing like sirens, but aren't afraid to make a point. You'll get goosebumps (...) innovative music" print only 
Jazz Journal (UK) "A terrific release" 
"Superb musicianship all round.(...) The dynamics of the music are especially captivating, including some lovely moments of quietude and intimacy (...) there is a deft interplay of matters rubato and rhythmic, modal and harmonic, major and minor, which works as seamlessly as the variegated blends of voice and instrument, solo and group figures. A terrific release." (Limited access) 
Glide Magazine (USA) - "Tone of Voice Orchestra Stuns" 
"Tone of Voice Orchestra Stuns With Unconventional Instrumentation, Make sure to check out the rest of Tone of Voice's self-titled album" shout out 
Rootsworld Magazine (USA) "It is truly fresh" 
" Lyrics are whip smart, witty and surprising.(...) creative and sonically complex (....) It is truly fresh, energizing and has lush textures and beats.(...) It's pop music for grown ups. Adult but playful. I'll take some of that" Full review 
Jazz Views (UK) "This is music that demands a response"
There is something particularly attention-grabbing in the ways that the 'live' mix of voices and the ways in which the singers find and spin their harmonies.(...)This is music that demands a response – be that clapping, stomping, dancing or simply nodding along with a smile at the music and sardonic grins at the accuracy of Vaering's observations in her lyrics. " Full review
The Jazz Rag (UK) "a striking whole"
This remarkable CD (...) just a matter of enjoying music that defies categories. (..) The pointed Lyrics are supported by a wonderfully energetic band, with solo parts being subsumed into a striking whole" print only 
Rhythms (Australia) "extraordinary debut release" 
This veteran reviewer has never heard an album or indeed a band quite like the eponymous Tone of Voice Orchestra (...) Middle Eastern modalities cohabit with medieval tunes and free-form-jazz in what is an extraordinary debut release from a refreshing unorthodox collective. " print only 
Maximum Ink (USA) "A marvelous collaboration" 
Incorporating contemporary fairy tales into real-life delights and blossoming thoughts,ToVO's celestial messengers address modern problems and universal concerns as meditative drum-circles merge with nurturing self-worth and campfire mirth, a rumbling coven of fertile dervishes manifesting tantric mantras with aspiring choirs, unfolding solos and simmering rhythms patiently weighing hypnotic options" Full review 
The Phil Thomas Reviews Podcast (UK) "poetic lyrics and some truly astounding singing" 
"on the face of it, this strange combination shouldn't work, but it definitely does. It's a surprise - but what really makes this album shine is that it is held together by deep poetic lyrics and some truly astounding singing....." Listen 
RnR Magazine (UK) "A cohesive whole that's the ideal setting for the glorious harmonies of the singers. The result of that vary from the tribal voices of "heartless" to the bright and breezy pop of Lovey-Doveyin", 
a song with Hit Single written all over it." (Print only) 
Americana Highways (USA) - "you want to stay tuned for whatever Tone of Voice Orchestra does next." Full review
Tinnitist (USA) - "Tone Of Voice Orchestra put you under their spell (...) uniquely irresistible new single He Loves Her For It — premiering exclusively on Tinnitist" Full review 
York Calling (UK) - "Tone of Voice Orchestra have a richness of sound that really sets them apart." Shout Out
The Aquarian (USA) - "adventurous and full of surprises" Full review
 More kind reviews of our album on: Blogcritics (USA), By Jeff Burger (USA), Fabfourum (UK) 
Originally In Danish/Swedish/Norwegian/German/French/Italien/Japanese/Czech: 
Jazzthing + Augsburger Allgemeine (DE) "the global music village celebrates a new attraction. Listen carefully" (print only)
LIRA (SE) "Something Special (...) a sound and a constellation very much their own, which is admirable.(...) beautiful, complex yet simple melodies(...) a wonderful album!" Full Review 
Foolk Magazine (Italy) "He Loves Her for It", the first song of the album, leads into a splendid crescendo that gradually involves percussions, voices" Full review 

Musica Terra (JAPAN)" The band magically makes the music feel both simple and sophisticated at the same time.
The drone from the hurry-gurdy brings depth to the soundscape and give it a unique charm." Full review 
Dag og Tid (NO) " Tone of voice orchestra makes marvelous music (...) the music captures you from first note, yet turns out to be very durable" (print only) 
Politiken ❤ ❤ ❤ ❤ (DK):"A refreshing and openminded cross-fertilization of jazz, folk, world and pop." Full Review 
Couleurs Jazz (FR):"A really wild Danish album (..) sounds like nothing else. (..) captures the essence of many genres we like. Read
★★★★★ GAFFA (DK):"The music on this self titled album is deeply original. Full Review 
Weekendavisen: "an original idea (...) and even better it works splendidly (print only) Orkesterjournalen (Tidningen JAZZ (SE): "A very charming production avoiding any definable genre. Recommended" (print) 
UNI Magazin (CZ) "aspires to be one of the most exciting musical events this year on the Nordic scene." Full Review
Jazzspecial (DK) "deserves the utmost attention and praise" (print only) 
Side 33 (DK): Musically openminded (...) interesting and exiting " Full review
Concerto (AT): "Sonically exciting, delicately nuanced yet still powerfull" (print only) 
Kultur und Gesellschaft (AT):"The fascinatingTone ofVoice Orchestra already sounds unique and original" Full Review Nettavisen (NO):"Totally original music (..) something really special" Full review 
Kulturen.nu (DK): "these women send the melodies soaring magically up under the roof" Full review 
Salt Peanuts (NO) - "a magnificent album" Full review 
Resonator (DK) - "good playing, well executed" Full review 
Rootszone (DK):"outstanding and worth listening to" Full review 
Sonic Soul (DE):"sound falls between the prairie, the mountain range and the big city.Those who dare, win" Shout out 
★★★★★ The Love of Music & Concerts (DK): "a hypnotizing experience"
Loftskammer (DK): Music that is warm, generous, full of color, groovy and very catchy"
LIVE REVIEWS
 Mads Kornum, Side3.dk
"For harmonien, energien, spilleglæden fra scenen smittede fra første tone, og spredte sig som søde smilehuller rundt om i salen på det særdeles velbesøgte spillested.(…) "  
"Og det er præcis det TOVO har. De har hele pakken. De har evnerne, de kan håndværket og de har den kreative kraft til at konvertere det hele, til et udtryk, der føles som lydsporet til en sanselig åbenbaring."
"Alt i alt blev vi i løbet af 2 sæt af cirka 50 minutter hver, taget på tur igennem det mageløse, det mystiske, det meditative, det mangfoldige, det mellemliggende, og det multikulturelle – og det efterlod følelsen af at have været på en mindeværdig og myndig musikalsk rejse."
Cim Meyer in Jazz Special
…the sound of the band was delightfully acoustic and tactile. Strong arrangements (especially for the vocals) and the repertoire entertainingly varied. The soloists really made an impact: Lundin was unfailingly convincing on tenor sax and Ania Rybacka and Maria Kynne delivered heart-rending vocal solos. A wonderful journey in sound to some of the sources of western music.
(about concert at Copenhagen Jazz Festival July 5th 2021)
TV & Podcasts Interviews (related to this release):

- Featured guests on "The World Fusion Show" (USA) TV, podcast and Youtube ep#122 WATCH (in English)
- The Performance Anxiety Podcast (USA) listen on: Spotify/Apple (in English) 
- Sångarpodden Listen (In Swedish)
- POV-cast Soundcloud /Apple /Spotify (in Danish)
- The Phil Thomas Reviews Podcast Listen
PRAISE FOR "5 GO ADVENTURING AGAIN"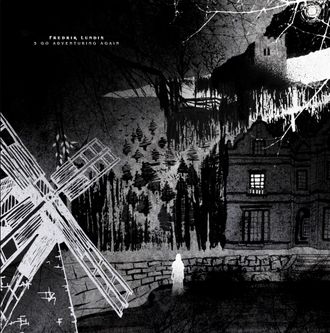 Songqualität : ✭✭✭✭✭✭ 
Interpretation: ✭✭✭✭✭ 
Klang: ✭✭✭✭✭ 
Es handelt sich (…) um ein Quintett, doch die zwei Dänen, zwei Schweden und ein Pole klingen wie ein kleines Orchester. 
Hier zeigt [Fredrik Lundin] seine ganze kreative Klasse. 
Fredrik Lundin… einer der kraftvollsten Saxophonisten Nordeuropas. 
Tim Jonathan Kleinecke - Nordische Musik
"…. so wirkt die ganze Musik der Platte auf mich, Assoziation erweckend, Bilder malend, die ganze Facette von Eindrücken jeder Art, die durch erweckte Emotionen entstehen können, freisetzend. Lundin und seine Mitstreiter haben es verstanden, einen Bilderbogen zu entwerfen, der als Ausfluss ihres Ideenreichtums und ihrer Kreativität umwerfend ist. Im noch jungen Jahr wird diese Platte in meiner Bestenliste Jazz des Jahres 2018 auf jeden Fall dabei sein." 
Musik an sich (Wolfgang Giese) 20 point (= 19 bis 20 Überflieger) 
●●●●● 
Das Album hat auch zeitweise diesen etwas dunklen, bedrohlichen Sound, den das Plattencover erahnen lässt, macht aber damit alle Liebhaberinnen und Liebhaber von Thrillern und düsteren Krimis glücklich, mit Bebop, Rock und faszinierendem Quintet Jazz. 
bak - Concerto (Östereich) 
"At times it all sounds like a bizarre funeral procession or a very drunk circus band, but the music is absolutely dazzling in its power and glory." 
"Overall this is an incredible album, full of superb music and virtuosic performances, which deserves to be heard by as many music connoisseurs around the world as possible." 
"It is also a monumental road sign as to the future of Jazz.." 
Adam Baruch -The Soundtrack of My Life 
 
"beautiful, passionate music that moves past your ears like a film." "Fredric Lundin has a great passion for occult matters which is evident from his descriptions of the songs in the CD booklet. But it has in any case led to brilliant music.." 
"It is amazing how Lundin knows how to interpret a feeling or atmosphere in music, wonderful!, it reminds me of the magisterial color palette of the great musical mood and atmosphere painter Duke Ellington. Fredric Lundin, until recently a blank sheet for me, but that is now finally passé, a topcd!" 
Rootstime.be (Jan van Leersum) 
 
"This is a most unusual CD. The dramatic and dark nature of the arrangements and solos is rare. The compositions would make a good soundtrack for a Gothic horror film, and it may take a second listen to settle in to the atmosphere – but it's definitely worth it!" 
London Jazz News (Peter Slavid) 
 
"Though the soloing is absolutely wonderful, it's the inner strength of each composition, played with feeling and abandon by the musicians, that is the simply spellbinding to me as a listener." 
Dig Jazz (Thord Ehnberg) Swedish Online jazz magazine ⭐⭐⭐⭐⭐ 
 
A thought-provoking album that, although quite deep at times, is never boring. Far from it! 
Outstanding Danish saxophonist and composer Lundin has a prodigious technique that varies from that of a bull in a china shop to that of a lamb grazing in the meadow. Both are equally compelling. 
An imaginative album that can't be judged on a single listening. Without a doubt, it grows on you 
Bebop spoken here (Lance Liddle) English Jazz blog 
 
"Lundin doesn't pander to the novice jazz listener. His music is a full-cream, serious, deep digging, high flying jazz of the present." "[…] as such it can't be done more brilliantly than this." 
❤❤❤❤❤ 
National newspaper Politiken (Christian Munch-Hansen) 
"This is music with integrity. Uncompromisingly honest music. This is an unavoidable album. Unique, uncompromising and of the highest quality." 
Jazz magazine Jazzspecial (Peter Rahbek) 
"Brilliant and energetic music of the present, created by five outstanding musicians - with lots of love of adventure." 
⭐⭐⭐⭐⭐ 
National newspaper Berlingske tidende (Kjeld Frandsen) 
"5 Go Adventuring Again is strong stuff, it's an album that grows on you. It demands something of the listener, if she wants to enter into Lundins universe of tales. However should you choose to join the band in there explorations, great adventures awaits." 
Jazz blog Jazznyt (Niels Overgaard) 
"The album [is] thoroughly exceptional." 
Journalist Ivan Rod on his blog.
"De fem på nye eventyr" er bygget af stemningsbilleder…dystre saker, som gir næring til Lundin kompositoriske virke for å trenge in i sinnets mørke og møte det ukjente.Hans musik lykkes stort i dette…ved å frembringe overraskende, bergtagende thrills av stor skjønnhet. 
De fem eventyrere er vel utstyrte for oppdagerferden, i Lundins kompositoriske rammer av sterke tuttipassasjer med uortodokse harmonier og uttrykksfulle melodier…..[alle] bidrar med suggererende, tidvis åndeløst solo- og ensemblespill. 
Ta med de fem på eventyr - kanskje møter du deg selv - og finner nye veier for livet.
Norwegian Jazznytt [Bjarne Søltoft]
Praise for "In Case of Fire"
"A stroke of genius."… "You can easily listen to this cd 20 times in a row"- Nordische Musik (DE) 
"Fascinatingly unorthodox yet catchy" - Jazzthetik (DE) 
"a very sly and sharply focused commentary on modern life"…"As the tracks progress, one is strongly drawn into this very personal world and, in the end, to become a part of it" - All About Jazz (US) 
"extremely recommendable" - Virgin Jazz Face blog (DE) 
"this very personal musical cocktail, which defies genre definition"…" In Case of Fire- Just taste it…"- Concerto (AT) 
"a style of music that leans towards a Scandinavian Americana-trend, rock music of the sixties or Coco Rosie" - Jazzthing (DE) 
"Pulls together the pop sensibilities of the indie world with the slow soulful lilt of a jazz ensemble" - Nordic spotlight (US) 
"with heart and soul".. "strongly recommended"  - Sonic Soul (DE) 
"Female extraordinaire songwriter meets Scandinavian jazz saxophonist…fantastic! " - Nordicvibrations.com 
"Truly original" - Jazzspecial (DK) 
"Brave and uncompromising artistic riot against rigid genres" - Gaffa (DK) 
"As cool as a Danish Rickie Lee Jones" - Politiken (DK) 
"In Case of Fire is some of the hippest genre-eliminating music that has come out in a long time"- Tor de jazz (NO) 
"For those who dare to expand their horizon I say: lend an ear or two to Offpiste Gurus. You might strike gold !" -  Orkesterjournalen (SE) 
"an album from musicians who are likely to sell in bucket loads" - Salt Peanuts (NO) 
"Groovy arrangements along with Vaerings strong and districtive vocal, with room for contemplation" - Dagsavisen (NO)
Resultatet er overdådigt: von Bülow genskaber og udvider Billbergs glasklare lyrik (der kunne ses som en forløber for ikonet Paul Desmond), og på sin baryton leverer Lundin den porøst malmfulde sårbarhed, der var Gullins kendemærke, og skjuler alligevel ikke sig selv. Det er højst anbefalelsesværdig musik, der gør både de danske musikere og deres svenske mentorer stor ære. 
- Peter H Larsen, Information 
Pladen er en vidunderlig hyldest til den melankolske jazz, som svenskerne er mestre i og som von Bülow og Lundin i høj grad er i kontakt med. Musikken er smækfyldt med traditioner og gamle dyder. Det afholder dog ikke kvintetten i at forholde sig nutidigt til ophavet. Pladen er sammen med Lundins udgivelse fra tidligere i år med Lundin Danemo Kvintett en kraftig understregning af at Fredrik Lundin fortsat er en af vore helt store saxofonister (inklusive barytonsax'en). 
- Niels Overgård, Jazznyt 
Måske årets danske jazzplade…….Ensemblet gør musikken til en organisk helhed. 
…kunst som trods det beskedne format beriges af uhyre nuancerigdom. 
Den cd vil man nødigt undvære. 
- Jørgen Siegumfeldt, Jazzspecial 
Numre, der….inviterer lytteren med på små musikalske rejser I vellyd…. og hvor er det dejligt at se regnvejrsskinnende brosten og biler på vej hjem i natten, for nethinden – alt sammen i knitrende sort/hvid…..med den herligt melankolske sax som følgesvend. 
- Peter Krogh, Lydtapet 
Danskarna lyfter upp underbara och super!- gullinska melodier som "Primavera", "Danny's Dream" och "Silhouette" och väver tonmönster med samma känsliga, lätta och lyriska målmedvetenhet som föregångarna. 
- Alexander Agrell, Sydsvenskan 
"Tidløsheden og den lavmælte intensitet er til stede fra første nummer, "Prima Vera", hvor von Bülows syngende altsax og Lundins mørkt rygende barytonsax udfører en sensuel pardans....... De to frontfigurer står glimrende til hinanden. Sammen med rytmegruppen får de musikken til at svæve ukompliceret...... ....Hans (Fischers) solo i Lundins Lee Wise er med henkastet selvfølgelighed – og i særlig dialog med Gram bag trommerne – et studie i mesterlig, intuitiv improvisation. Denne varme, melodiske musik lejrer sig i sindet med en stemning af bittersød, frugtbar melankoli. *****" 
- Christian Munch-Hansen, Politiken (Jan 18, 2012) 
När danska altsaxofonisten Christina von Bülow och hennes landsman och barytonsaxofonspelande kollega Fredrik Lundin tillsammans tar sig an dessa nationalromantiska mästerverk känns de fortfarande lika daggfriska som vårens allra första primörer. 
Såväl von Bülow som Lundin är utomordentliga solister. Deras känsla för form och melodisk skönhet gör dem till perfekta tolkare av Lars Gullins odödliga musik. 
- Jan Olsson, DigJazz 
"Silhouette er et smukt, godt gennemført jazzalbum...resultatet er usædvanligt velklingende og vederkvægende. De stilfærdige musikstykker er alle på én gang komplekse og melodiske. Og netop dét – kombineret med en teknisk og kunstnerisk fintfølende nerve hos de danske udøvere – gør Silhouette til en stor lytteoplevelse. Kvintetten og Gullin klæder hinanden. Ligesom von Bülow og Lundin gør. Et glemt materiale fra 60erne og 70'erne løftes storsindet ind i vor tid. Det gælder bl.a. de melankolske ballader Primavera og Danny's Dream, som forædles og formidles til 12-taller. *****" 
- Ivan Rod, Gaffa (Jan 19, 2012)
Praise for "Belly-up" - Fredrik lundin overdrive plays the music of leadbelly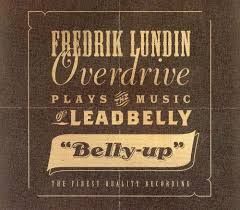 The Danish National Radio:
"F.L is back at the roots and deep into the blues-swamp with this wonderfull Overdrive-interpretation of the music of blues legend Leadbelly."
"In Lundins own juicy, long, slow, and trance-like blues "Belly-up", he shows, in the most wonderful way, what the blues also may sound like."
"It seems so simple, and yet it's so refined in all its abundance and might."
"Leadbellys music is a new juicy and effective episode in Lundins orchestral blues-serial, it has its own original profile on the Danish jazz scene."
- Ib Skovgaard 
Gaffa ****
"Lundins pronounced tallent for ensemble and solo playing is clearly vissible."
"..as a listener you get relentlesly sucked into the bands expressive, energetic interpretations, that never looses its due respect for the material and its original, fragile and sweaty pulls."
-Ivan Rod 
Dagsavisen(Norway)
"Legendary folksongs in powerful interpretations by Danish jazzgroup...."
"The arrangements have weight,vigour and originallity. Lundin and (Per) Jørgensen are soloists in a class by them selves , and "Belly-up" is really a worthy tribute to this unique figure in the history of American music."
- Roald Helgheim 
Jazz Special
"Another release from Fredrik Lundin Overdrive, that makes a differens"
"...again he succeeds in combining the historic roots and spirit with a contemporary musical concept.""..this is a rich collection of music, which by its historic wit and musical substance out-shines most of the Danish jazz released today."
- Christian Munch Hansen
Politiken
".. a magnificent cd..""steaming, swamp atmosphere, so caracteristic for the music of the Mississippi delta....and at the same time the arrangements reveal a big-city like refinement. It's this combination, that brings the music above the pastiche, and carries it in to the present." 
Jazznyt *****
"Once again Lundin has made a great album"
- Niels Overgård 
Fesselndes Gesamtkunstwerk ***** 
"Selten habe ich so ein mitreißendes, fesselndes Gesamtkunstwerk gehört. Schon ab dem ersten Stück an wird man von den fetten Grooves und virtuosen Saxophonspiel betört und geht sofort mit auf die Wahnsinnsreise durch die sieben Songs der CD. Mal Big-Band-Sound, mal funkige Gitarre, absolut innovativ. F. Lundin sollte man sich merken".
- Jazz Podium 
"Was Lundin jetzt aus den Leadbelly-Liedern gemacht hat, ist ein kleines Kunstwerk". 
"Mal fette Grooves, dann wieder filigrane Gitarre in bester Tradition des Blues aus dem Mississippi-delta, virtuoses, feuriges und erdiges Saxophine-Spiel sowie satter Big-Band-Sounds, der zwischen Charles Mingus und Gil Evans pendelt. Man muss nur mal in "De Kalb Blues" reinhören, um sich gefangen nehmen zu lassen. Gleiches gilt für das mitreissende Saxophon-Solo Lundins in "Black Girl" oder den langsammen, schwermütigen und doch treibenden Big-Band-Blues mit den aufregneden Klangfarben und den heissen Soli in "Belly-up".
Besser kann man die Musik von Leadbelly kaum in jazzige Arrangemnets umsetzen".
- Klaus Mümpfer 
Sunny Moon
Ein echter Überflieger der Big Band Arrangements finden Sie in  Fredrik LundinOverdriveInterpretationen von Leadbelly Songs. Da geht es derart vehement zur Sache, dass es eine wahre Freude ist.
Vorsicht beim Abspielen Über die Ladenbeschallung. Es könnte gut sein, dass sich dann ganz fix eine Party entwickelt und alle Kunden auf der Theke tanzen... 
 
R. Thomas in Jazzthetik 11 / 04: "Fredrik Lundin und seine elfköpfige Band Overdrive entfalten Leadbellys Kosmos in voller Blüte - reichhaltige Big-Band-Texturen, eine extrem dymanische Rhythmusgruppe mit zwei Schlagzeugern und aufregende Solisten packen alles in die eigentlich recht schlichten Songs hinein, was reingeht. Overdrive gehören nicht nur zur absoluten Crème de la Crème des skandinavischen Jazz, sondern zeigen auch im (Mini-) Big-BandBereich so mancher Formation, was eine Harke ist. Ein Meisterwerk!" R. Dombrowski in stereoplay 11 / 04: "Frech, kraft- und humorvoll adaptiert er sieben Songs der Blues-Legende Leadbelly und deutet sie mal als Funk, mal als Mississippi-Shuffle, mal als Schmachtballade im Gil-Evans-Stil. Witzig und voller Überraschungen."
Praise for "choose your boots"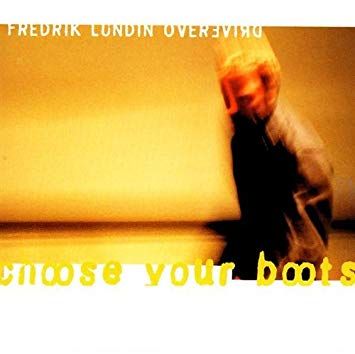 Danish newspapers: 
# 1.Under the headline "A Milestone",Boris Rabinowitsch of Politiken writes:"..musically a heavenward flight..." " ...music of an emotionally and physically spellbinding strength, which isn't due to the intensity of the expression, but which seems all the more exceptional, because it's so closely connected to a intellectual reserve." "You are never in doubt that this both widely ramified and concentrated musical universe, in which you hear the whole history of jazz, springs entirely from the heart and soul of Fredrik Lundin. The cd manifests itself as a milestone. I can't remember the last time a Danish jazz recording touched me so deeply". 
# 2. Christian Munch-Hansen writes in Information:"...Choose Your Boots is a triumph for Lundin...music that radiates personality and power". 
# 3. Frank Büchmann-Møller writes in Fyns Stiftidende:  "A revelation and a obvious candidate for "Jazz recording of the Year". 
Danish magazines:  
# 4. In Jazz specialAnders Kirkegaard writes. " It's the first time I'll have to write about a Danish recording, that everybody - regardless of personal preferences - should just get out and buy it!"  
"This is music for your feet, ears and brain." 
# 5. Musikerenthinks that: "...far from being a sentimental journey to the past, (this is) a natural development of the music of several generations." 
# 6. InGaffaIvan Rod is of the opinion that: "..Lundin is without doubt one of the greatest talents of Danish jazz music..." "Lundin is exceptionally focused in his year long quest for a characteristic - quality based - expression. And Choose Your Boots is no exception". ".. it's overwhelming and demanding." 
# 7. The SAS flight magazine Scanoramarecommends the album and promises that: "...it offers all a jazz fan needs - variety, soul, plenty of technique and lots of style." 
Swedish newspapers: 
# 8. Under the headline "Scandinavian Jazz record of the Year?"Svenska DagbladetsJan Olsson writes: "...majestic tenor- and sopranosax-playing..and..extremely gifted writing..." ".. unusually integrated and very much worth listening to". 
# 9. Alexander Agrell of Sydsvenskanthinks that this is: " ...fascinating, many faceted and original modern jazz, created with visions and perspective." "Music you can "suck" on for a long time all the time finding new tastes." 
# 10. In Dagens NyheterMåns Wallgren writes: "...Lundin..creates a new kind of music, a kind of roots music that's Lundins very own." "...Choose Your Bootsis one of the very best albums of the year..." "If Overdrive is going to performing live, we'll probably see a dancing audience 
# 11. Thord Ehnberg of Ljusnanwrites: "Fredrik Lundin has created creative jazz. Tight, intensive and deeply bluesy, every measure has soul." 
# 12. In Jönkobings PostenBo Levander thinks that this is: "Daring !, a funky witches' cauldron of swinging energy.." "..it smells of big city and hot summer." "Go get it ! This is something new !" 
Swedish magazines: 
# 13. In Orkester JournalenUlf Thelander writes: "Through his conviction and strong self-esteem Fredrik Lundin succeeds in combining and integrating his rather heterogeneous starting points in a unified whole, ...that feels both natural and self-evident."   
# 14. Hugh Gregory writes in Jazz Stage: 
"Lundin...has a wonderfully warm and fluid style." "Lundin deploys his troops with great invention and the instrumentation is full of surprises..." "...Lundin's Overdrive seem to have buckets of fuel left in the tank and so it will be interesting to see where they go next. Very good." 
Others: 
# 15. The German magazines Fono Forumand Stereoboth awards the cd ***** for the music and *****for the sound. 
# 16. In the British Jazz ReviewMark Gilbert finds that the cd is: "...further and very enjoyable evidence of the continuing high quality of European jazz making."